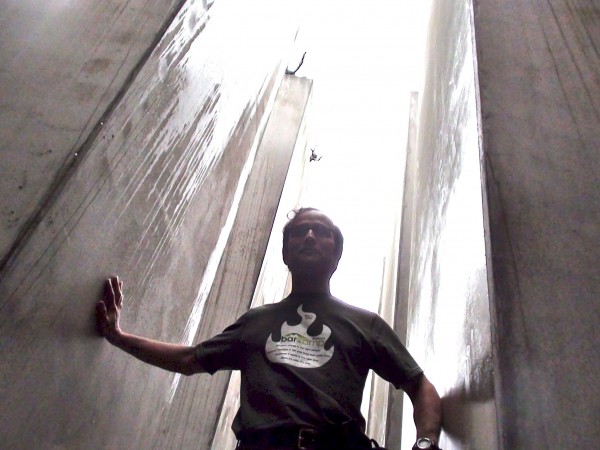 This post is really a podcast. I'll be writing later about the Missoula BarCamp and the World Open Space on Open Space in Berlin, both held May 2010. But this post is a podcast of a recording extracted from my Android phone of the last 30 minutes of a session convened by Jon Harvey and attended by about 18 others, including myself.
Berlin WOSonOS 2010 – BarCamps Unconferences
The picture is of me in Berlin wearing my Missoula BarCamp t-shirt in the Berlin Jewish Museum which a sizable group of the World Open Space on Open Space attendees visited after the conference. The photo was taken in the Garden of Exile by another attendee, Hempal Shrestha.